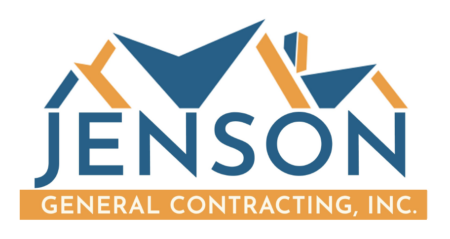 General Contractor | Remodeling Contractor
Jenson General Contracting is a licensed General Contractor, We do Home Construction, Home Renovation & Remodeling
We are both a remodeling contractor and a general contractor.
We can help with new construction or any remodel / home improvement you desire.
Kitchens
Countertops
Cabinets
Ceramic Tile
Bathrooms
Hard Wood Floors
Laminate Floors
Vinyl Flooring
Insurance Claims
Interior Painting
Exterior Painting
Skylights
Room Additions
Replacement Windows
New Doors
Roofing & Gutters
James Hardie Siding
Cedar Siding
Patio's & Gazebo's
Interior Walls & Ceilings
Closet Systems / Organizers
Sheetrock / Drywall
Fireplace Surrounds
Custom Remodeling
Architectural Designs
Design / Build
Basement & Garages
Carports
Barns / Pole Barns
Shops
Sunrooms
Decks & Porches
Fences
New Homes
If It Can Be Built We Can Build it!
Jenson General Contracting
is a 5-STAR General Contractor

A – Rated on Angie's List

Far Exceeded Our Expectations
Shawn and his crew just finished with a complete remodel of our rental home. Our last tenant completely trashed the home causing close to $30,000 in damages to our kitchen, bathroom, and laundry room, not to mention interior and exterior walls.

Shawn calmly came in and far exceeded our expectations. His craftsmanship, attention to detail, patience, and integrity led to our home being lovingly restored. He even went above and beyond repairing and bringing up to date areas in our home which were outside the initial bid.
---
Would Definitely Use Them Again
The job was done quickly, efficiently and when finished, there was no way you could tell that there was ever a giant, gaping hole in our living room ceiling. Would definitely use them again for any drywall needs!
---
Awesome And Trustworthy
Shawn did a great job timing all the trades being at the house and he was very quick to respond with questions or concerns I had, his guys were awesome and trustworthy... can't wait till he can get started on our next project which is a new patio and gazebo!
---
Great Job
Great Job. Found a lot more dry rot and plumbing problems than anticipated but Shawn was able to address all these issues at a reasonable cost. Definitely would hire again.
---
The Guys Were Personable And Respectful
Shawn was responsive to our email inquiry. He was on-site to survey the proposed work and provided an estimate within a couple of days of our initial email. The crew was punctual and provided the contracted services. The guys were personable and respectful. I recommend them and will hire them again for our next project.
---
Strong Work Ethic and Commitment
Shawn's a great guy who puts his heart and soul into everything he does. He has a strong work ethic and commitment to his projects.
---
Went Great
Went great. Moved walls, relocated electrical and plumbing. Tore out all kitchen cabinets and prepared for new ones. Prepped house for new paint, new flooring. Installed new slider with an enlarged opening.
---
They Did a Beautiful Job
Shawn and his crew did an outstanding job very professional from start to finish. This was a challenging effort with 16-foot vaulted ceilings in the studio and lots of angled corners. They did a beautiful job.
---
The Crew Worked Very Hard
The crew worked very hard, they were polite and friendly, they did a great job cleaning up. They accommodated all my schedule changes, which I appreciate.
---
Fast, Efficient and Courteous
They were fast, efficient and courteous and the ceiling turned out better than I had expected.
---
Very Professional
Shawn and his team were very professional and worked around our schedule. He completed the job timely. He's a stand-up guy with years of experience. I would hire him again, no question.
---
Amazingly Fast
Amazingly fast repair and job completion. I was impressed by their efforts to contain the dust and prevent any marks to our floors. I will use them again in the future for a bigger project.
---
Honesty And Integrity Showed
Shawn did the addition of our new bathroom which also included the enlargement of our bedroom. He did great work and his subs were excellent. We are now enjoying the fruits of his labors. Shawn's honesty and integrity showed throughout. There was always open and frequent communication. Thank you, Shawn!
---
Large Projects or Small Projects we are here to serve your needs and make your life around your home more enjoyable.
Recent Large Project
New Construction Home Addon and Transformaton
From Architectural Concept Image to Reality
This Homeowners Dream!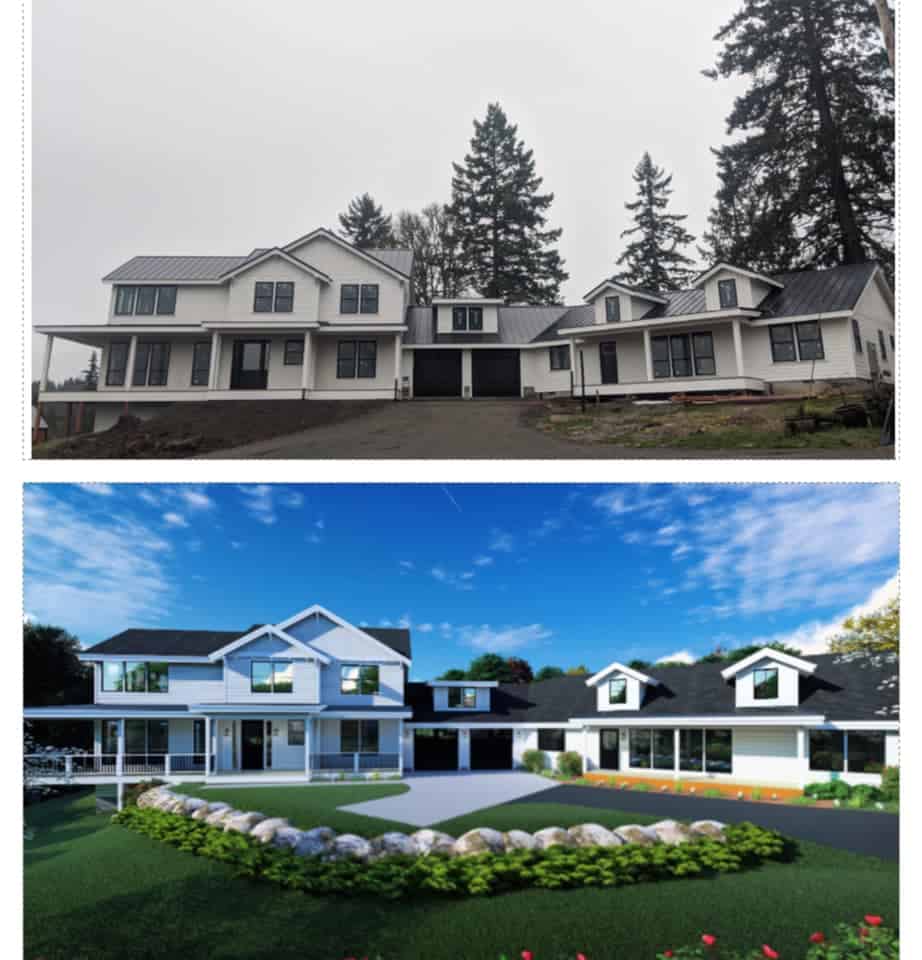 We are HIRING!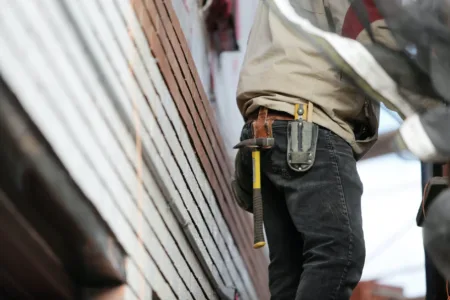 Construction Worker Needed.
Come work hard for a family-owned business. Pay DOE.
Willing to train the right person.
We are looking for someone with a good attitude that wants to work hard. Any and all construction duties. Monday-Friday and occasional overtime. Must be 18 and older.
We have a Signing bonus! We will pay $2000 if you stay awhile.
For details call Shawn Directly: 503-310-6844